guitarz.blogspot.com
: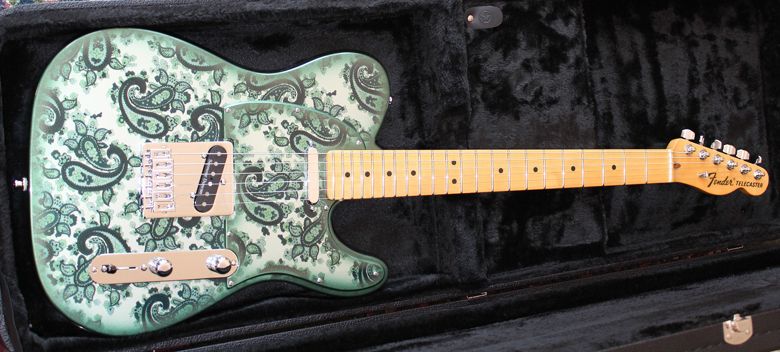 Although this is a genuine
Fender Telecaster
, it does feature a custom refinish. You're not going to find an off-the-shelf Tele in green paisley like this one. The seller calls it a "
a 7-UP Paisley 'JUDGE' version... direct from Ralph and Sandy's custom shop
" (as if I'm supposed to know what that all means) and goes on to list the guitar's specs:
Seymour Duncan Tele Hot Neck pickup, Seymour Duncan Tapped Tele bridge pickup, reverse control plate, 5-way switching, series and parallel modes, Vitamin Q Paper in Oil capacitor, No Load Tone control, Electro socket jack holder, Switchcraft jack, Premium CTS controls
...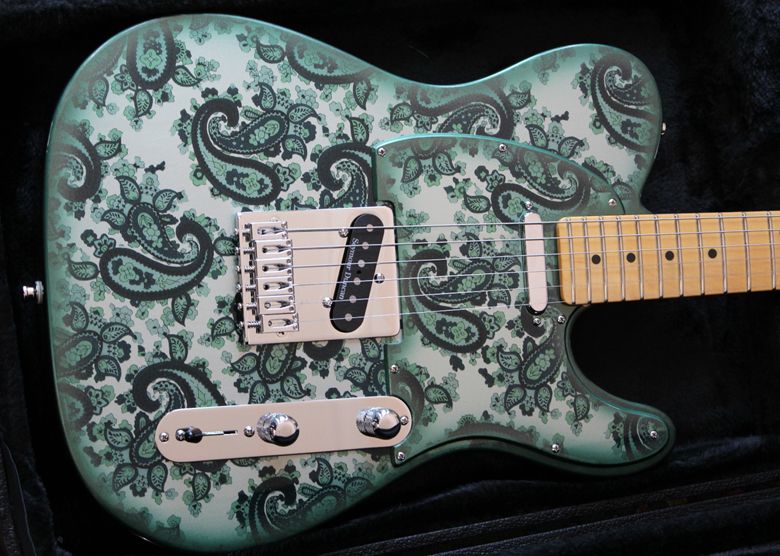 It does indeed sound - and look - like a very fine guitar. And so it should be with an eBay Buy It Now price of $2,299.
G L Wilson
© 2013, Guitarz - The Original Guitar Blog - the blog that goes all the way to 11!