guitarz.blogspot.com
: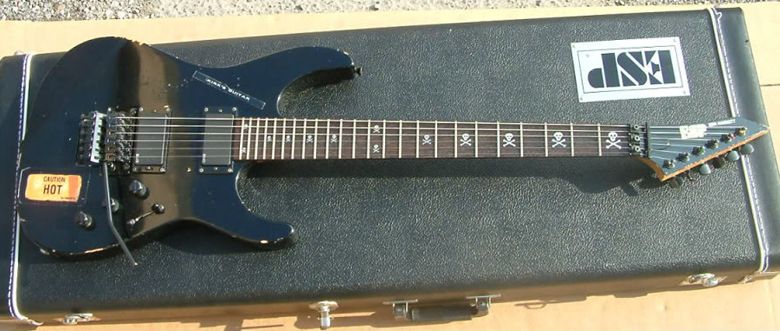 Legions of Metallica fans will probably want to lynch me, but I'm sorry, it has to be said...
HOW MUCH for a Japanese-made Super-Strat?
Currently listed on eBay UK
with a Buy It Now price of £3,999.99.
Blimey!
[NOTE: I have nothing against Japanese guitars. In fact I think they often represent the very finest production-made guitars on the planet, and I have owned many. What I am really astonished at here, is the super-inflated price for a guitar that is essentially a "super-strat", just a very basic guitar. I'd like to know how that price tag is justified. Is this actually the recommended selling price (in which case in seems that Metallica fans are being ripped off big time) or is it a price that has been created by demand?]
G L Wilson
© 2013, Guitarz - The Original Guitar Blog - the blog that goes all the way to 11!