guitarz.blogspot.com
: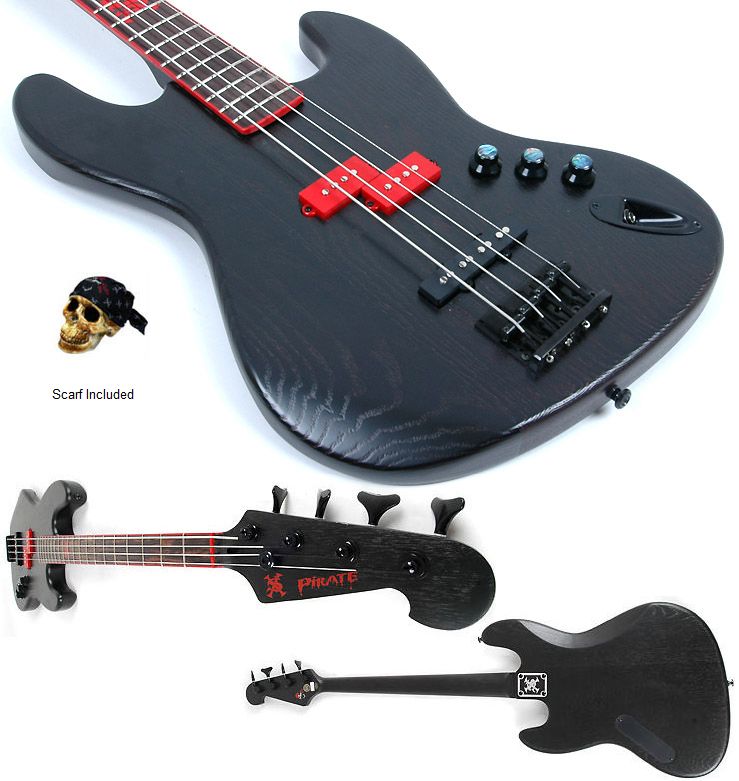 Guitarz
reader Chris Dubis found this
Pirate Bass
for sale on
Rondo Music
. As if the black and red colour scheme weren't enough, the bass is adorned with a skull and crossbone motif as a 12th fret inlay and on the headstock and neckplate. The control knobs are abalone-topped, and the bass comes with a free pirate headscarf! How's that for an accessory?
All in all, it would be perfect if you wanted to start an Adam and the Ants or Bow Wow Wow tribute band. For everyone else, steer clear!
G L Wilson
Guitarz - The Original Guitar Blog - now in its 9th year!