guitarz.blogspot.com
: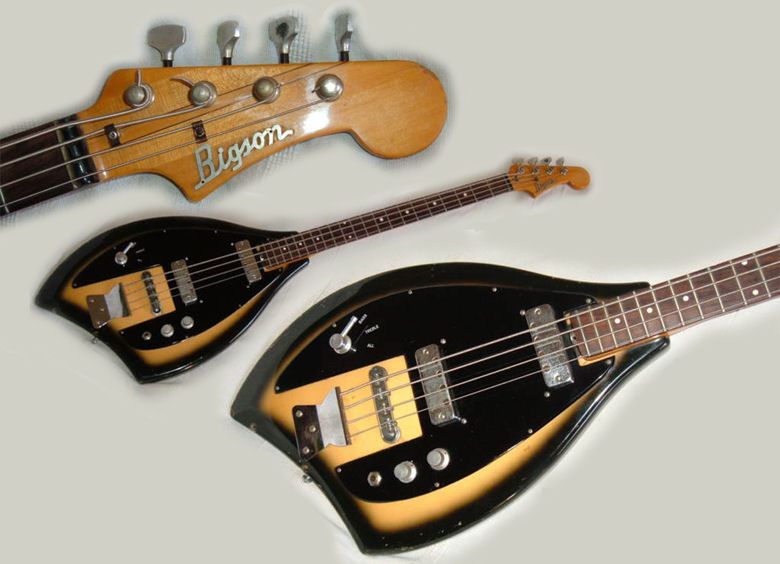 Here's yet another product of the 1960s Beat Boom during which the public simply couldn't get enough guitars and European instrument manufacturers switched from producing accordions and leapt onto the guitar bandwagon.
This short-scale
Bigson bass
is vaguely reminiscent of the Eko Rokes model and was also produced in Italy at around the same time. It's possible that it was also made by Eko despite the brandname that appears on the headstock.
Speaking of which, I can't help wondering if the "Bigson" was a deliberate anagram of Gibson.
G L Wilson
NB: Please make sure you are reading this Guitarz post at guitarz.blogspot.com and not on a Scraper blog that copies posts without permission (and steals bandwidth) so as to profit from advertising. Please support original bloggers!