guitarz.blogspot.com
: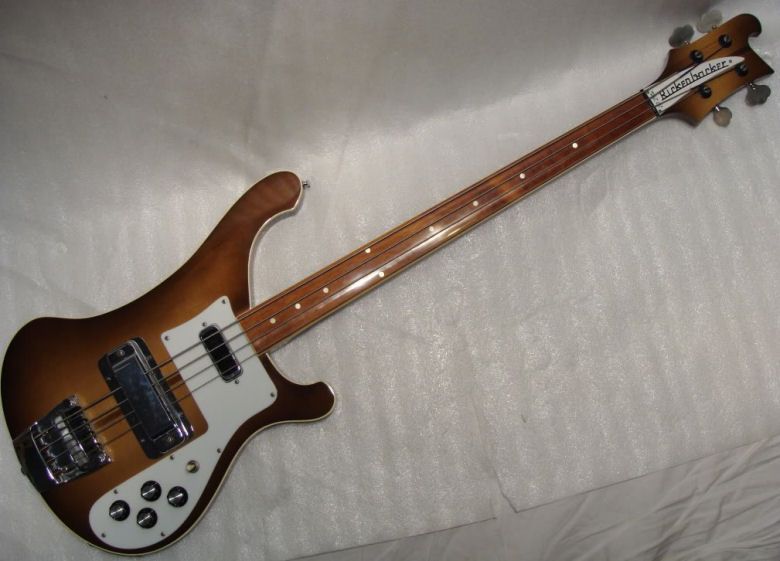 Here's another 1970s vintage fretless bass that the collectors wouldn't want me to "spoil" with roundwound strings (see
previous post
).
It's a
Rickenbacker 4001FL in "autumnglo" finish
and is on eBay right now with a Buy It Now price of $3200, so all Rickenbacker collectors can breathe a sigh of relief - I'm not going to be buying it any time soon.
Guitarz - The Original Guitar Blog - now in its 9th year!