guitarz.blogspot.com
: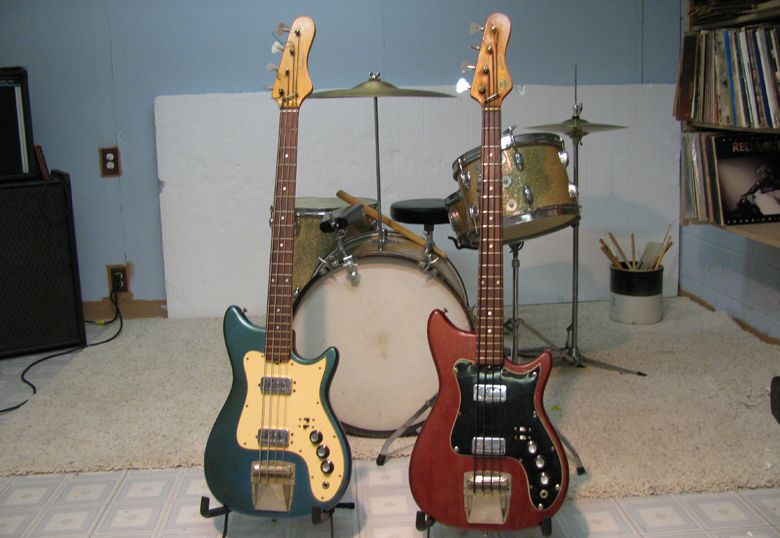 Guitarz
reader Greg Cadman has had quite a collection of
Kapa
guitars over the years and has kindly sent us these photos. From what information I can gather together elsewhere on the net, the above two basses are Kapa Continentals. There were also six and twelve-string guitar versions of the Continental. Pictured below are twelve and six-string examples of Kapa's hollowbody guitar, I believe its designation was the 506 (please correct me if I am wrong), and a pair of Vox Teardrop-like Kapa Minstrels.
Kapa guitars were designed and built between 1962-1970 by Dutch immigrant Kope Veneman and Company in Hyattsville, Maryland, USA. The name Kapa was composed of the initial letters of the names of Veneman's immediate family. The original guitars were assembled in the USA with German-manufactured Hofner necks and harware, while later examples used Japanese parts. When the company ceased trading in 1970, assets were sold to Mosrite and Micro-Frets.
For more, please see this excellent post on
The Unique Guitar Blog
.
G L Wilson
Guitarz - The Original Guitar Blog - now in its 9th year!