guitarz.blogspot.com
: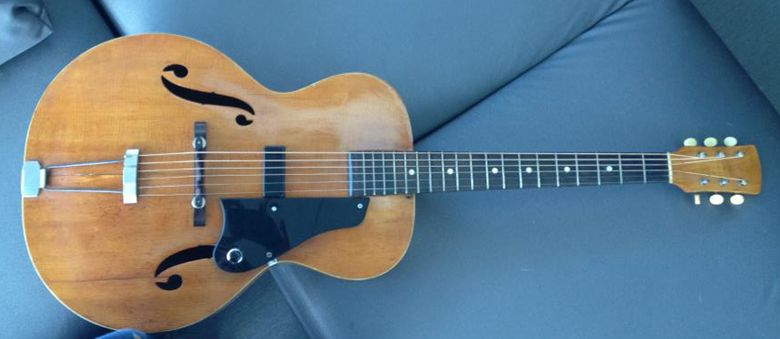 Ariel writes:
Hey, just discovered your site and I really admire it. I've had this beauty to call my own for around three months now. It has no labels, markings, or anything until I got a good look at it a few days ago and found a few numbers printed inside. I'm guessing it's what was left of the serial number. My closest guess is that it's some sort of Harmony. I added the pick gaurd with an attached pickup to it. Anyways, if you or anybody could figure out what kind of guitar I have, it would mean the world to me

.
Any ideas? Those f-holes are certainly a distinctive shape and might provide some clues.
G L Wilson
© 2012, Guitarz - The Original Guitar Blog - 10 years and counting!