guitarz.blogspot.com
: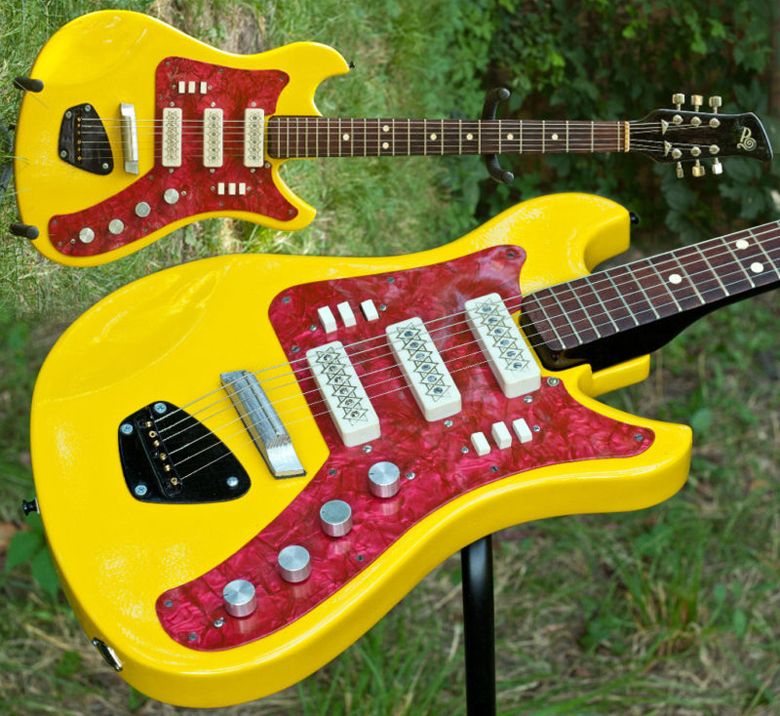 Here's another example of a gloriously cheesy soviet-era (probably 1980s) Russian guitar, the
Aelita-2
by "Rostov on Don Musical Instruments Factory" (so it says in the eBay listing). I can't imagine what all the pots and switches do; there appears to be two banks of pickup selector switches for the three pickups, which is odd. The action doesn't look too great from what I can make out in the photos, but one interesting feature is the access to adjust the truss rod is at the rear of the guitar, which is a much more convenient position for it than on many guitars. Output is via the usual 5-pin DIN as found on other Russian guitars from this era.
Currently being auctioned on eBay with a starting price of $175.
G L Wilson
© 2011, Guitarz - The Original Guitar Blog - now in its 10th year!