guitarz.blogspot.com
: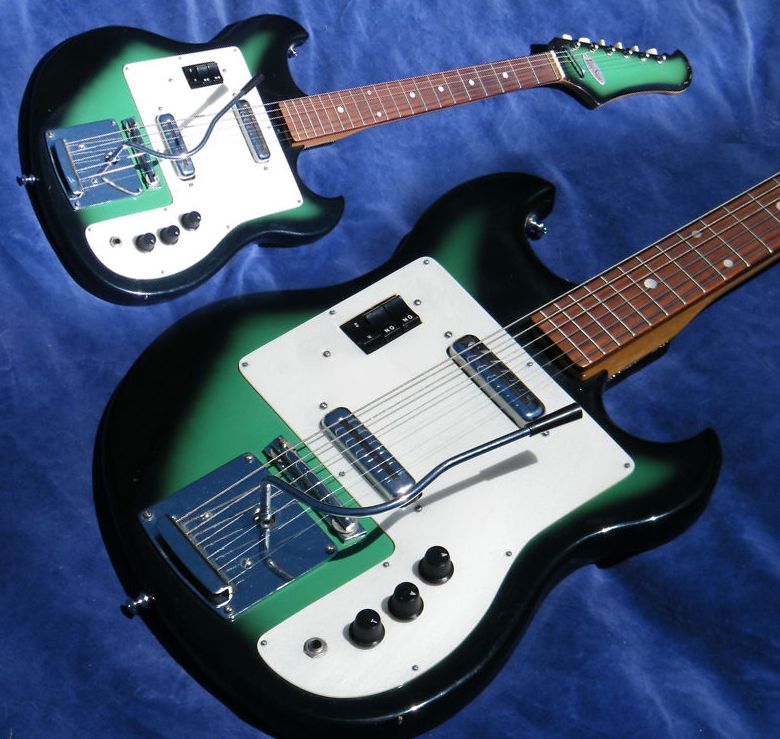 Here's another eccentric-looking (by modern standards) guitar from 1960s Japan. It's a
TeleStar
, which was a brandname used by
Kawai guitars
. I'm not sure if the model name is actually "Green Goblin" or if that is the name that the eBay seller has named it (I suspect the latter). Whatever, the $1,199 Buy It Now price on eBay is truly horrifying. These guitars may be "rare", but as I've said before, "rare" does not necessarily equal valuable. If I'd have to estimate a price for this I'd quarter it, and even that might be optimistic.
Thanks to Eric who spied this one for sale on eBay.
G L Wilson
© 2011, Guitarz - The Original Guitar Blog - now in its 10th year!