guitarz.blogspot.com
: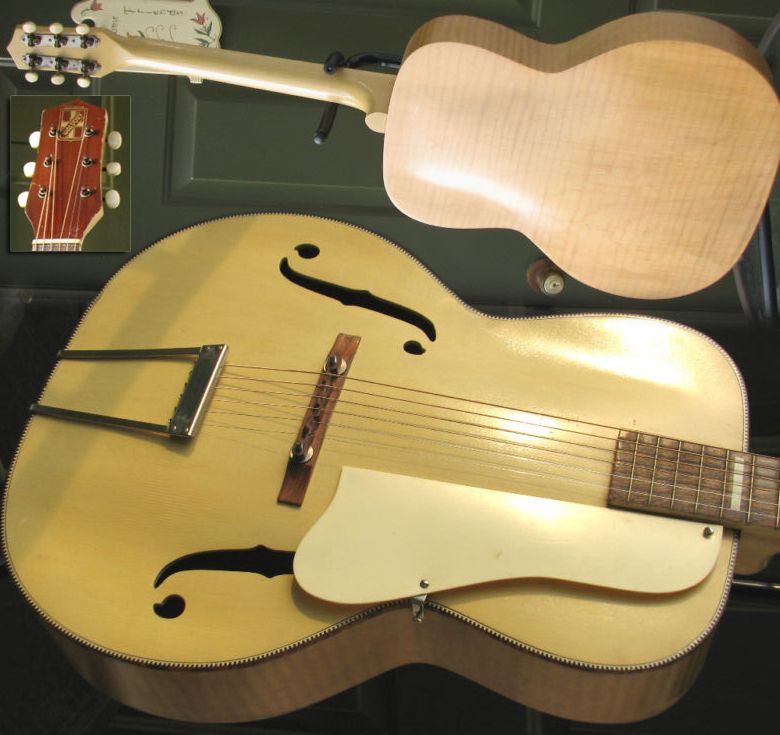 Thanks to
Fawlty Towers
I know what a Waldorf Salad is, but I'd never previously been aware of a
Waldorf guitar
. There is little information about these guitars on the internet, but from what little I am able to piece together it would seem that this guitar bearing the brandname Waldorf is actually a Kamico, a sub-brand of Kay Guitars made in Chicago. Whereas other brandnames were sold through certain retailers, such as Old Kraftsman for Spiegel, Sherwood and Airline for Montgomery Wards, Penncrest for JC Penney, and Silvertone for Sears, the Waldorf brand - from what I can gather - was created at the behest of the Waldorf Astoria Hotel in New York at around the time of the Big Band era of the 1940s.
G L Wilson
© 2011, Guitarz - The Original Guitar Blog - now in its 10th year!