guitarz.blogspot.com
: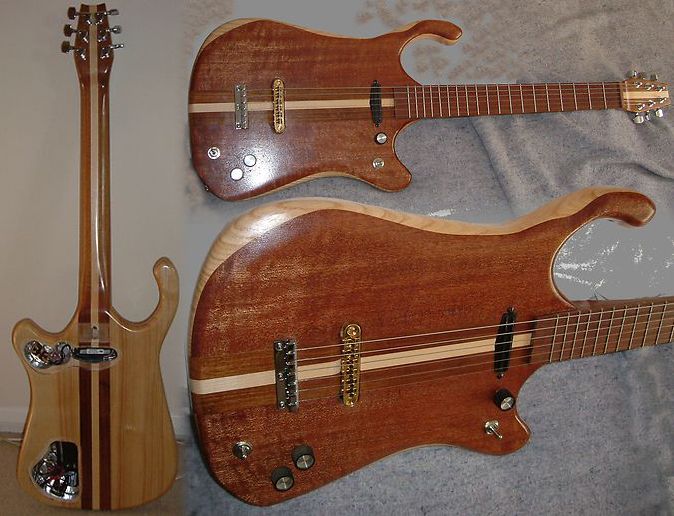 Although it looks rather as if it was "designed" whilst being made, and the proportions are a little out with a seemingly long body and a short neck, this
handmade guitar
does demonstrate some competent woodworking skills, unlike the
abomination we saw in the previous post
.
The guitar is equipped with a piezo bridge pickup with battery powered pre-amp and a blade style humbucker in the neck position. Each pickup is switchable independently and has its own volume control, whilst the humbucker can be switched between parallel and series.
It's probably a very usable guitar; it's a pity it's not too pretty.
G L Wilson
© 2011, Guitarz - The Original Guitar Blog - now in its 10th year!