guitarz.blogspot.com
: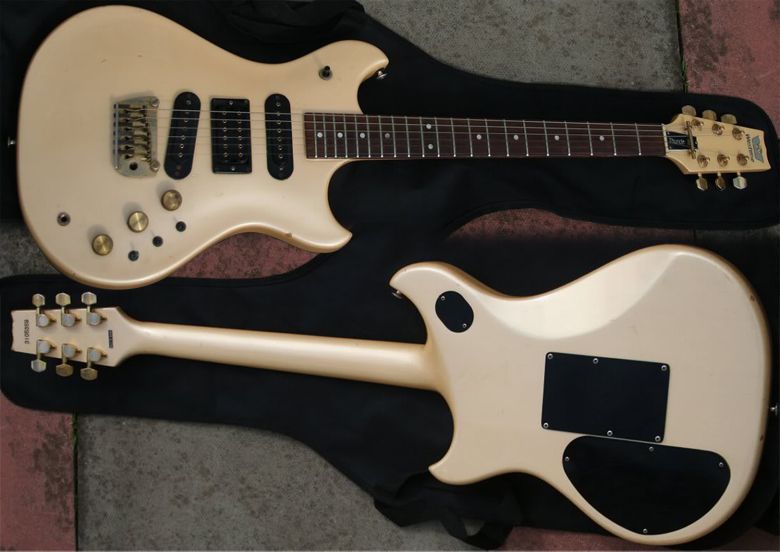 Here's another from Japanese guitar-maker Matsumoku's own Westone brandname, the top of the line in the Thunder series, the
Westone Thunder III
guitar. It's one of the few production model guitars that I know of to feature three pickups in a S/H/S formation (i.e. single coils at neck and bridge positions and a humbucker in the centre position). Having played a guitar with this pickup formation, I can personally atest that it is a very useful layout with the ability to produce some great tones, so I have to wonder why we don't see more guitars with this layout. I can only assume it's that sense of the unadventurous that plagues the modern-day guitar world; sticking to the tried and tested, and not wanting to try anything just a little different or off the wall.
The controls on this Westone consist of a master volume and two tones, a 3-way pickup selector for the single coil pickups, a 'mix sound' switch for centre humbucker, plus 3-way coil tap switch for the humbucker, and a phase switch. I reckon that ought to make for a pretty damn versatile guitar!
Thanks to James Davies who saw this being auctioned on eBay, where it has a starting price of £249 and with no bids as I type this.
G L Wilson
© 2011, Guitarz - The Original Guitar Blog - now in its 10th year!