guitarz.blogspot.com
: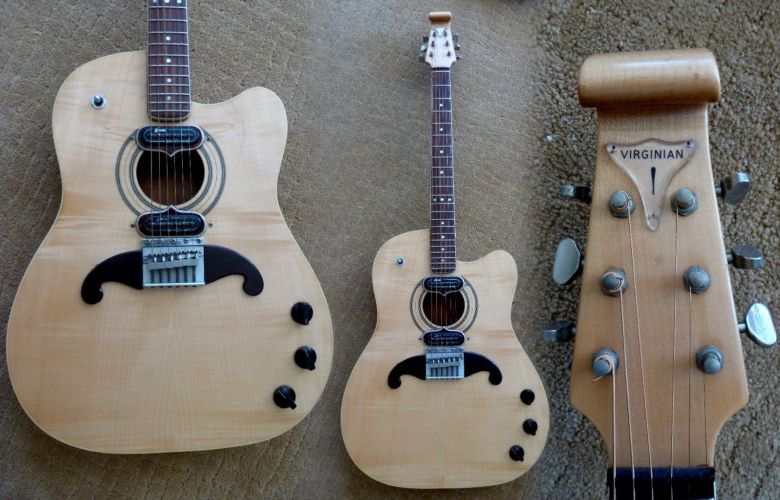 We previously looked at a
prototype Virginian
from Jim Burns' involvement with
Hayman
guitars at the beginning of the 1970s, but the design predates that era and was previously issued in the late 1960s when Burns London Ltd had been bought out by Baldwin. This
1960s Burns/Baldwin Virginian
is currently being auctioned on eBay, and is another Burns guitar I would dearly like to bid on if I had the available money. Design-wise it's a cross between an acoutic and an electric, and whilst for me such hybrid designs often just do not work, there is something about the Virginian that silently screams its coolness factor at me, in much the same way that Kurt Cobain's
Martin D-18E
seemed so cool during Nirvana's MTV
Unplugged
sessions.
I can't help thinking also that this guitar must have been the inspiration behind the later
Burns Steer
.
G L Wilson
© 2011, Guitarz - The Original Guitar Blog - now in its 10th year!