guitarz.blogspot.com
: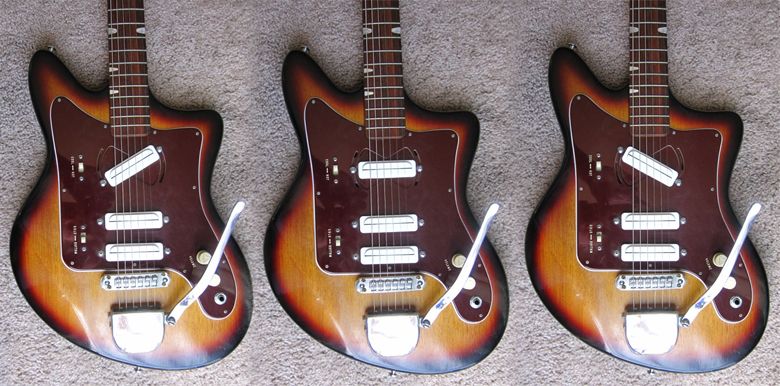 We've looked at
one of these before
, but nevertheless the
Guyatone LG-120
is a very cool guitar and well worth looking at again. The example pictured is currently being offered for sale on eBay, although the listing is finishing very soon as I write this. It may still be one to watch because with a Buy It Now price of $1,600 I fear the seller is being a bit too optimistic, so perhaps it'll get re-listed at a more sensible price. It's a cool guitar, but not $1,600 worth of cool. Otherwise, I guess, you could always make an offer...
G L Wilson
© 2011, Guitarz - The Original Guitar Blog - now in its 10th year!