guitarz.blogspot.com
: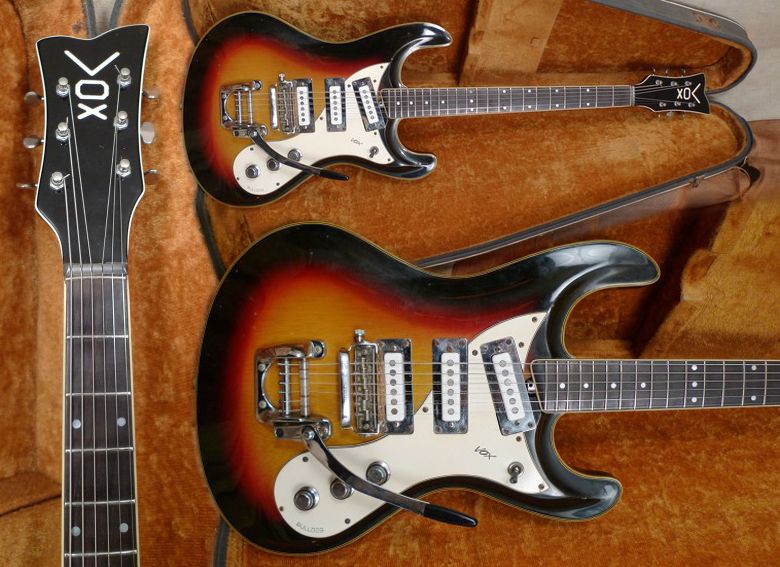 The
Vox Bulldog
is one of the later 1960s Italian-made Voxes, and it seems that with this model they are trying to evoke a Mosrite vibe, with its slanted neck pickup, carved top, assymetrical headstock, and even the shape of the body although here it's not quite so "upside-down Strat". This example in excellent condition was
recently being offered for sale on eBay
with a starting price of $1,895 but failed to sell.
In the current financial climate that is probably too much to ask for a vintage guitar such as this, despite the condition. People simply aren't willing to pay out for a vintage instrument that isn't a sure-fire investment, and unfortunately in this ultra-conservative area that means vintage Fenders and Gibsons, maybe one or two other key brands. The quirkies like this one, just aren't going to be seen as an investment. And for anyone interested in a guitar such as this as a player's instrument, well, the price is probably too prohibitative.
G L Wilson
© 2011, Guitarz - The Original Guitar Blog - now in its 10th year!