guitarz.blogspot.com
: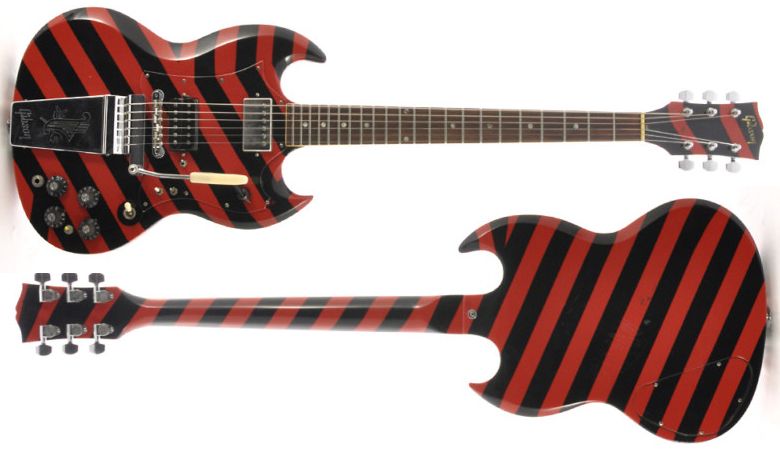 We seem to have been having a bit of a SG fixation on this blog recently, don't we?
Do you think this refinished striped 1969 Gibson SG outdoes the silver glitter SG that Bertam posted about earlier? This one, again, would probably be best suited to a glam rock band. I have to confess I secretly quite like it. Hey, it's even complete with the Gibson Lyre vibrola.
Via Vince Gotera on our Facebook page.
G L Wilson
© 2011, Guitarz - The Original Guitar Blog - now in its 10th year!