guitarz.blogspot.com
: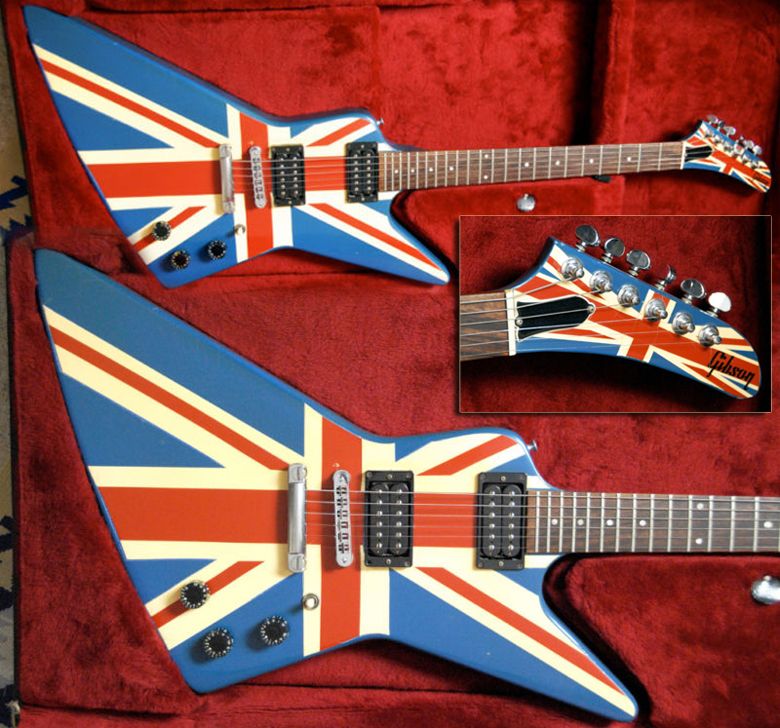 Further to our
previous post
here on
Guitarz
, here's another guitar emblazoned with the United Kingdom's Union Flag. It's a
1984 vintage Gibson Explorer with the original factory graphic
- apparently it's quite a rarity with only 50 examples having been made with this finish.
But, oh dear! I don't think much of Gibson's quality control or attention to detail.
THE FLAG IS BACK TO FRONT!!!
G L Wilson
© 2011, Guitarz - The Original Guitar Blog - now in its 10th year!