guitarz.blogspot.com
: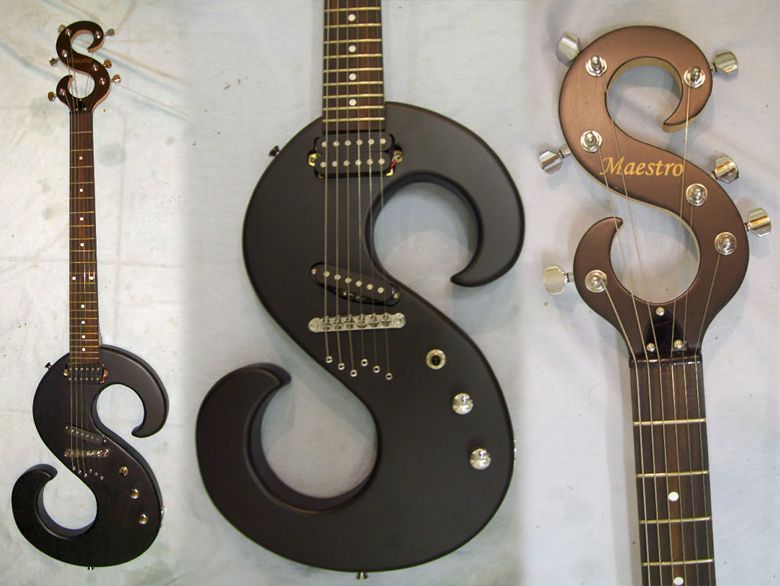 We all know the Flying V. A few days ago we looked at a rather vulgar
Jackson doubleneck
that I dubbed the Flying W.
Takamine had the Flying A
(actually an acoustic take on the V design - they weren't allowed to call it a V, and viewed from the other direction it could be considered an A). Rick Nielsen, I believe, has a Flying Z, and The Tubes had a Flying Q (albeit a stage prop)...
And here we have this
Maestro S-shaped guitar
. Suitable for people with names like Sid, Shirley, Simon, Sylvester, Sarah, Sally, etc... Oh - there's a S at the headstock too (with machine heads seemingly positioned at random), so perhaps it's more suitable for people with the initials SS... which has sinister overtones.
Or maybe it's more suited to an episode of Sesame Street.
G L Wilson
© 2011, Guitarz - The Original Guitar Blog - now in its 10th year!