guitarz.blogspot.com
: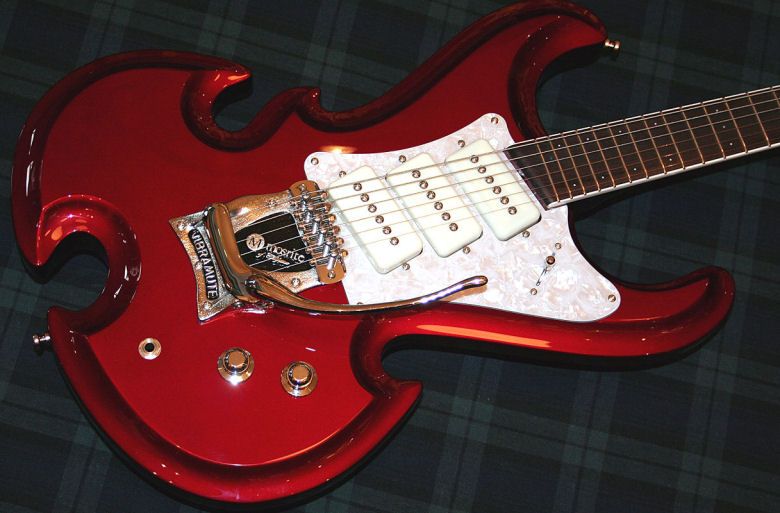 Forgive me if I sometimes come across as some kind of all-knowing "Guitar Guru" but I never claimed to be an expert, and I certainly hadn't realised that the Mosrite company were still producing guitars. Dana Moseley has followed in her father Semie's footsteps as a luthier and is keeping the Mosrite name alive. The
Mosrite Danamite "Wave"
is an all-new limited edition 45th Anniversary model with what looks like three P90 pickups, but which actually are "Dana-Mo" custom special pickups, and an almost organic-looking Vibramute tremolo and roller bridge combination. The wave body design complete with the German carve so familiar on old Mosrites make it look both modern and vintage at the same time - it's unmistakably a Mosrite!
G L Wilson
© 2011, Guitarz - The Original Guitar Blog - now in its 10th year!