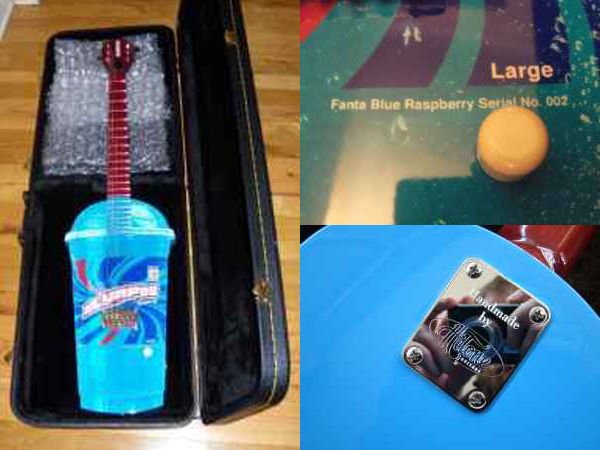 guitarz.blogspot.com
:
This custom-made
HiTone Slurpee guitar
is currently being offered for sale on Craig's List in Detroit. The seller is asking $1000 for it.
This is apparently one of 11 built by
HiTone Guitars
for Slurpee's Battle of the Bands in 2009. According to
HiTone's website
:
Some 60 bands entered and four came out on top. Each winning a numbered HiTone Slurpee Guitar. Six Slurpee drinkers won a guitar each. One was given to Bowling for Soup, who played in concert. And one is sitting in the CEO of 7/11's office.
Which makes 12.
Other interesting guitars from HiTone inlcude a full-size bodied jazz guitar named
The Skeleton
with see-through lexan top, back and sides.
Thanks to Alec Z Breslow who alerted us to the Slurpee guitar on Craig's List via
our Facebook page
.
G L Wilson
© 2011, Guitarz - The Original Guitar Blog - now in its 10th year!