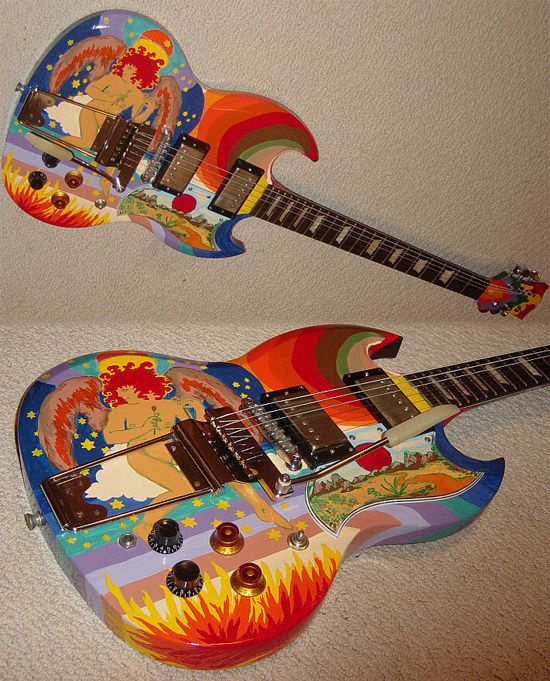 guitarz.blogspot.com
:
Here's a
Gibson SG
that has been painted in a psychedelic fashion to resemble Eric Clapton's "The Fool" SG that he played back in his Cream days. The original is now in the hands of Todd Rundgren, but along with George Harrison's "Rocky" and Jimi Hendrix's Monterey sacrificial Strat, hand painted replicas of varying levels of artistic competence regularly turn up for sale on eBay.
The example pictured here has a Buy It Now price of $1,199.99. For the Clapton fan who desires such a replica, a cheaper option would be to seek out the John Hornby Skewes Vintage-branded replica which we already looked at in my
London Guitar Show 2008 review
.
G L Wilson
© 2011, Guitarz - The Original Guitar Blog - now in its 10th year!