guitarz.blogspot.com
: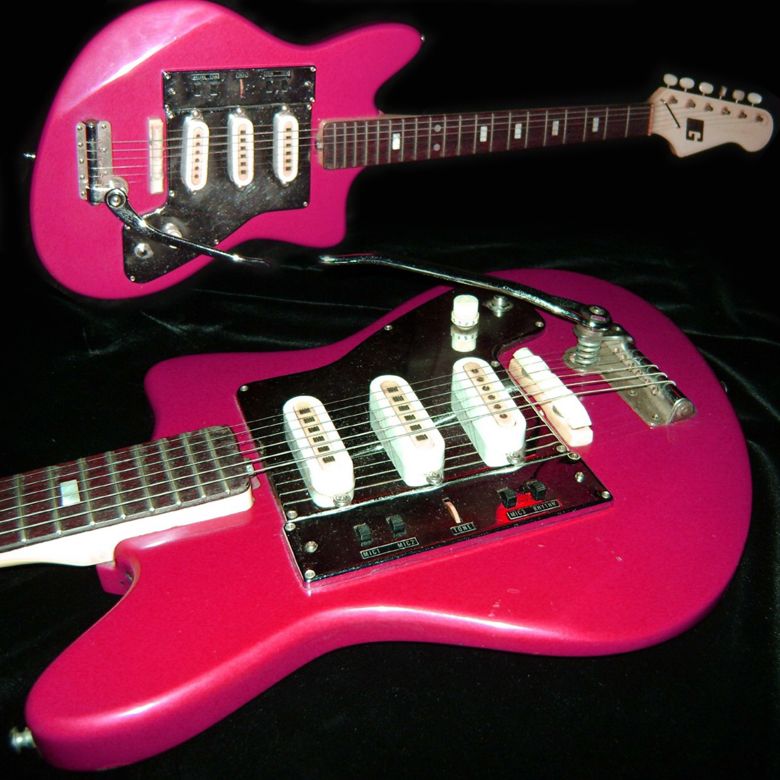 Ugh! I'm still feeling a bit unclean after
that previous post
. This 1960s-era Japanese-made
Guyatone LG130-T
in original cherry/pink finish is the perfect antidote. Seriously, what can I say about this vintage piece? The pictures speak for themselves.
G L Wilson
© 2011, Guitarz - The Original Guitar Blog - now in its 10th year!