guitarz.blogspot.com
: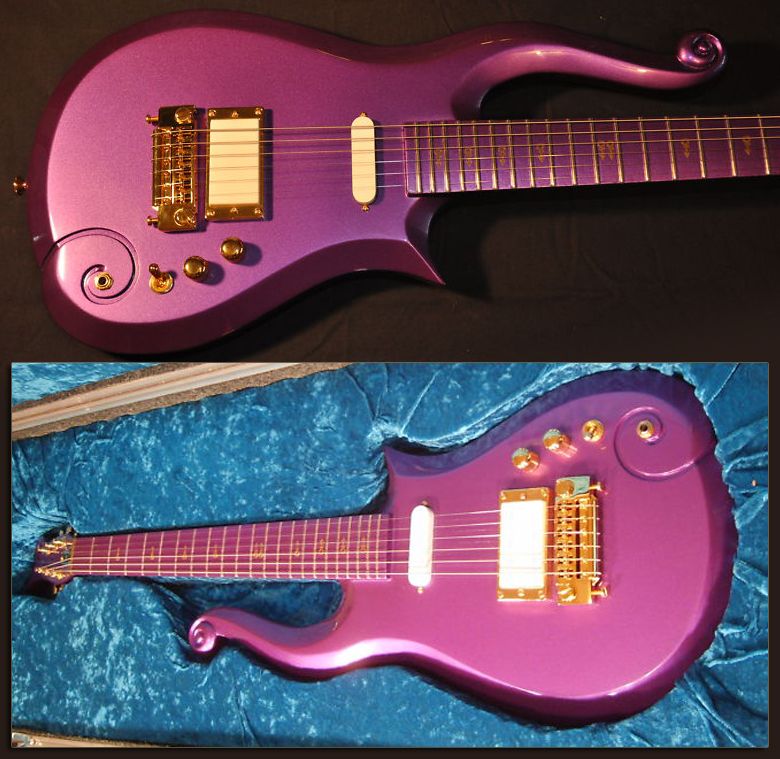 In February this year here on
Guitarz
we looked at a guitar inspired by Prince's cloud guitar built by
Ergo Instruments
. In that instance it wasn't meant to be an exact replica, but was Ergo's own interpretation of the design.
But now currently on eBay we see a
genuine cloud guitar
as played by Prince (and pictured in his hands on the cover of the January 2000 issue of Guitar Player magazine) and - surprisingly - supposedly the only example ever to have been finished in purple. According to the eBay listing:
It is one of the first three of 27 hand-built examples luthier Andy Beech made for Paisley Park Studios after Prince and David Rusan (who built the first four clouds) parted ways. This is not a Schecter or ESP. The guitar comes with the original letter of origination with serial number from Paisley Park and an original letter of authenticity from Andy Beech...
This is a fantastic guitar, but you'd need to be a pretty dedicated Prince fan to consider bidding with a starting price of $9,999 or Buying It Now for $17,499.
G L Wilson
© 2011, Guitarz - The Original Guitar Blog - now in its 10th year!