guitarz.blogspot.com
: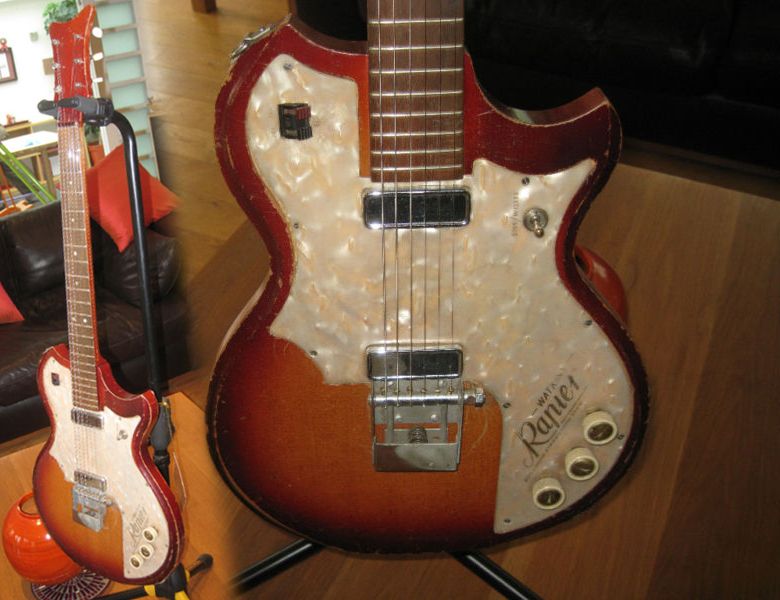 Compare this early
1958 Watkins Rapier
to the
later models
and it should become apparent how revolutionary the Stratocaster design must have been at the time, for manufacturers such as Watkins to borrow from its curves in their later designs. This early slab-bodied model Rapier was only made from 1958-1959. Some later examples borrowed the Strat-style headstock shape before the redesign to make the whole guitar's outline more Stratty.
For more about Watkins and associated brands WEM and Wilson, I must direct you to the fantastic
Watkins Guitar World
website, essential reading for anyone interested in the history of British guitars.
G L Wilson
© 2011, Guitarz - The Original Guitar Blog - now in its 10th year!