guitarz.blogspot.com
: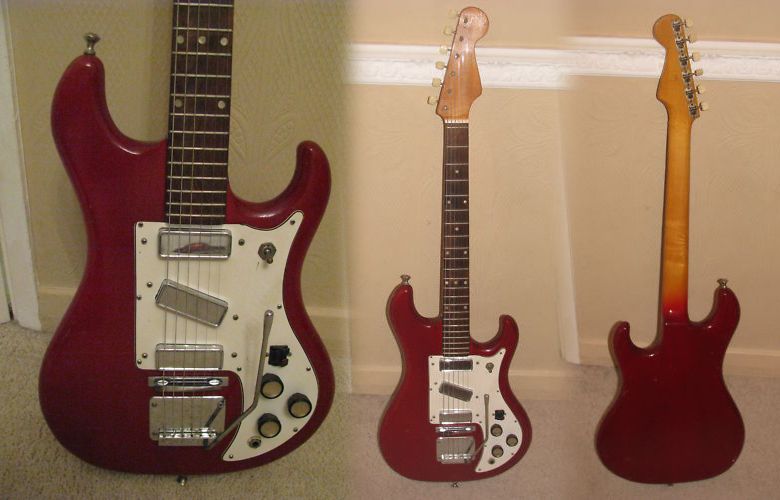 Further to the
previous post
, here is one of the latter, more commonly-known, Strat-inspired design of Watkins Rapier, although this one from 1961 is still quite an early model. If you compare and contrast with the Rapier in the previous post you'll notice that they are not really the same guitar at all, they just share a common name. This one is a
Watkins Rapier 33
- the 33 denoting three pickups.
G L Wilson
Edit
: Sold for £210.
© 2011, Guitarz - The Original Guitar Blog - now in its 10th year!