guitarz.blogspot.com
: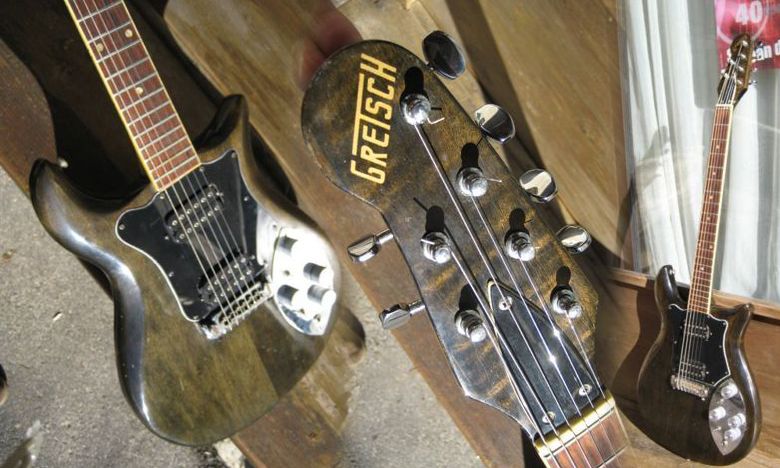 I've commented before that I particularly like some of Gretsch's solidbody designs, whereas of course that company is mainly known for its hollowbodies. This
Gretsch Corvette Deluxe
from 1976 is one such example of a solidbody that appeals to me so, from the all-access neck, the sculpted contoured body, the metal control panel, right up to the unusual 2+4 headstock design. It may not be a model coveted or even held in regard by Gretsch fanatics, but it's not one that I would overlook.
Alas, the eBay France auction has finished already, although seeing as it didn't sell with a starting price of €700, maybe it'll be re-listed.
G L Wilson
© 2011, Guitarz - The Original Guitar Blog - now in its 10th year!