guitarz.blogspot.com
: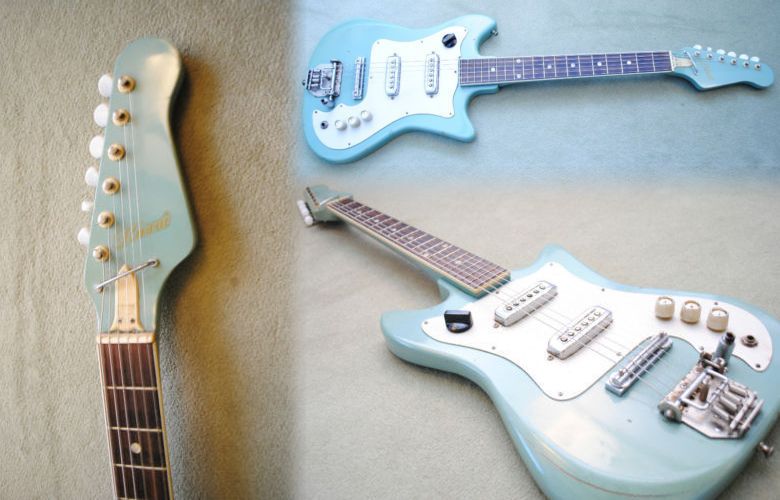 Whilst on the whole I am a fan of Japanese guitars, that is not to say that everything with strings produced in Japan was of high quality. Some of the more budget instruments from the 1960s and 1970s were quite shocking. I fear that this
1960s Kawai
might well fall into that category. Despite the attractive Fender-esque Daphne Blue finish (or an approximation thereof) it does look remarkably similar to some of the Kay-branded Teiscos that in the UK were stocked by shops such as Woolworths and which were quite gruesome when it came to playability. The seller claims that the guitar has a great action and tone, and that he used to use it in a professional band, so maybe this one was quite a player or maybe that's just eBay selling hype.
The guitar is currently listed on eBay UK with a Buy It Now price of £199.99 which, I think, is four times what it is worth. But who knows? Perhaps it IS an amazing tone machine.
G L Wilson
© 2011, Guitarz - The Original Guitar Blog - now in its 10th year!