guitarz.blogspot.com
: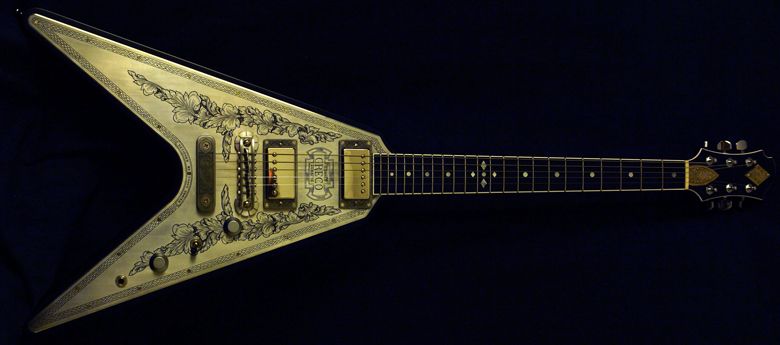 This
Zemaitis GZV 500 MF
is a Japanese-made Greco/Zemaitis guitar rather than one built by the late legendary British luthier himself. Nevertheless it is a very elegant piece, one of the most attractive Flying V style guitars that I have laid eyes on. Metallica's James Hetfield is also a fan having played the exact same model guitar on the World Magnetic Tour. The guitar features a two-piece Mahogany body, engraved aluminium top, DiMarzio DP103 PAF pickups, a 25" scale, and Schaller M6 tuners.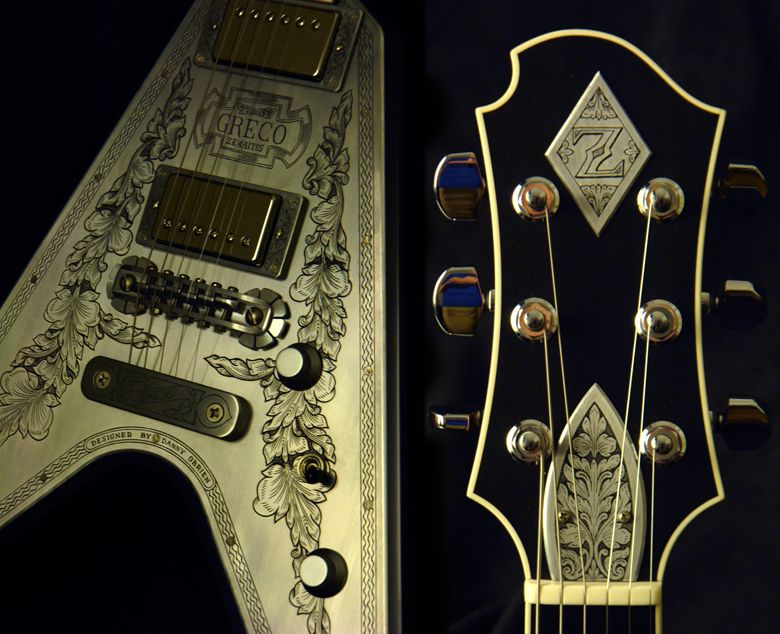 This guitar is currently being offered for sale via
Vintage & Rare
priced at €3709.
G L Wilson
© 2011, Guitarz - The Original Guitar Blog - now in its 10th year!