guitarz.blogspot.com
: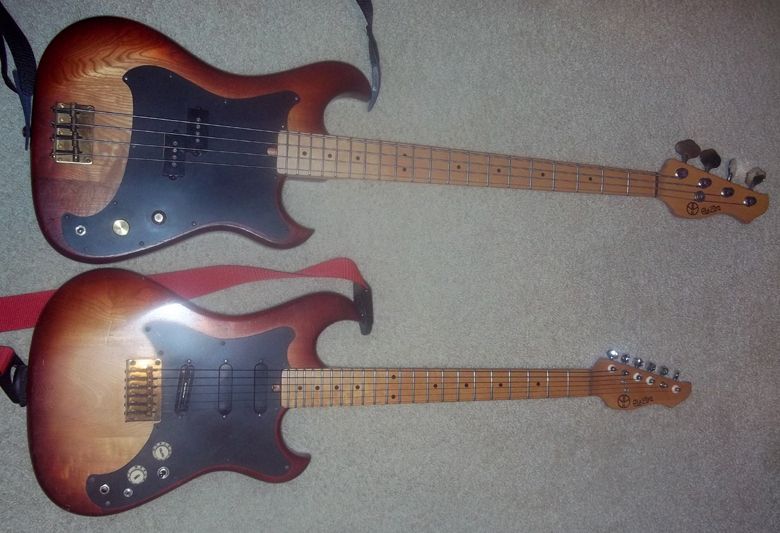 Here's an email from Tyler:
Today I've got something kind of special to me. My first serious guitar was my Electra Phoenix X-140S. While perusing eBay yesterday, I saw a matching bass, a Phoenix X-630S. I thought I'd just be dreaming, until I noticed it was at a local shop. There was a bit of a frantic search when the employees couldn't locate it, but eventually it was found.



It's pretty basic, one pickup, volume and tone. Maple neck/fretboard, ash body, brass hardware.





My one complaint is that it is setup with flatwounds. I'll be getting some new strings promptly.





Tyler
Nice find! While these are not some of more highly desirable Electra guitars and basses with built-in effects modules, the brand is known for its high quality of manufacture and playability. These Japanese-made guitars were probably made by Matsumoko, the design being reminiscent of the Westone brand.
G L Wilson
© 2011, Guitarz - The Original Guitar Blog - now in its 10th year!