guitarz.blogspot.com
: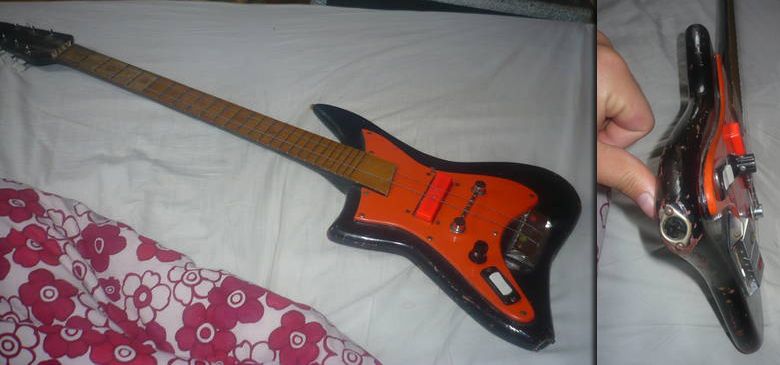 Hello,

My name is Daevid, I live in France and I really like your guitar blog. I have pictures of a friend's baritone left-handed guitar from Budapest that you will be insterested in, I think. It's a small guitar with a strange XLR output.

Daevid
Hi Daevid, thanks for sending those pictures. It's certainly an oddity. I wonder if any of our readers might recognize this guitar and perhaps be able to tell us some more about it.
G L Wilson
© 2011, Guitarz - The Original Guitar Blog - now in its 10th year!