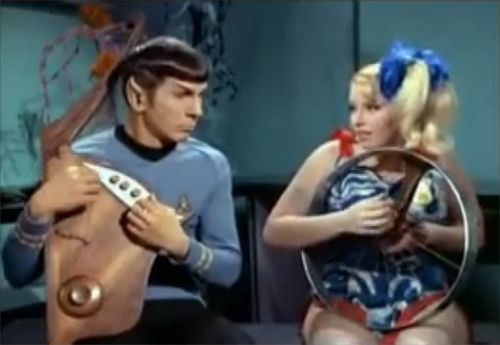 guitarz.blogspot.com
:
I guess this is the logical follow-up to the
Space 1999
video clip we looked at the other day featuring the Coral Sitar.
This clip comes from one of the
Star Trek
's more comic episodes,
The Way To Eden
, in which the Startship Enterprise plays host to a bunch of space hippies.
Other weird musical instruments shown include what looks like a sword with strings (and which sounds very guitar-like... yeah, it's just a prop!) and a musical bicycle wheel.
Spock's Vulcan harp (or lyre, if you will) is also obviously a non-functioning prop, although this hasn't prevented Star Trek fans from producing working replicas, see below:
Hey, it even has a vibrato!
G L Wilson
© 2011, Guitarz - The Original Guitar Blog - now in its 10th year!