guitarz.blogspot.com
: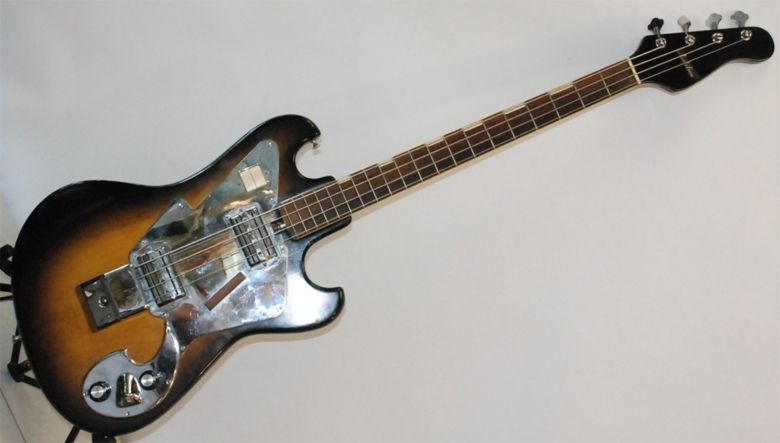 This
1960s Audition-branded shortscale bass
is quite obviously a Japanese-made Teisco with tell-tale signs such as the bass-side block inlays on the fretboard and the use of metal pickguards, not to mention the particular colouring of the sunburst finish. It's one of those instruments that could either be a reliable old workhorse or else it could play like a dog. Opinions seem to vary from one Teisco owner to the next, and very likely quality and playability varies from one instrument to the next.
Teisco were in operation from 1948 through to 1969 producing a range of musical instruments including guitars, keyboard instruments, microphones, amplifiers and drums. The name actually stands for
Tokyo Electric Instrument and Sound Company
, which is something that those who consistently mis-spell the name as "Tiesco" should bear in mind. The "Teisco Del Ray" branded guitars, by the way, were amongst those imported into the USA.
The Audition brand name, as seen on this bass, was a brandname that appeared on Teisco guitars imported into the UK (bearing this in mind, it's intriguing that this instrument is currently located in the USA). Other UK brand names included Arbiter, Kay and Top Twenty.
This bass is currently listed on eBay with a starting price of $299.
G L Wilson
© 2011, Guitarz - The Original Guitar Blog - now in its 10th year!