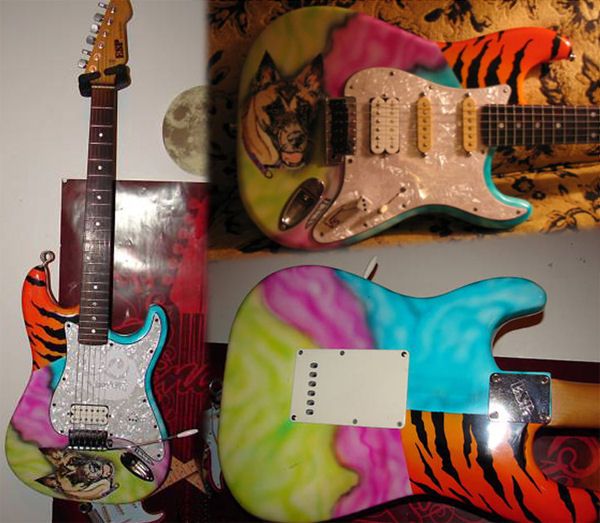 guitarz.blogspot.com
:
The graphics on this Japanese-made custom shop
ESP-400 Strat-a-like
look to have been inspired by the likes of Eric Clapton's "Crash" Stratocasters. It's a shame that this guy has to sell this guitar, as it must be quite personal to him, featuring as it does a picture of a dog he used to own. But we've all had to part with items we didn't want to; I know I have.
G L Wilson
NB: There are a lot of blogs STEALING content and bandwidth. If you read this anywhere else but on guitarz.blogspot.com then you are reading a blog that STEALS content. Please support original bloggers!