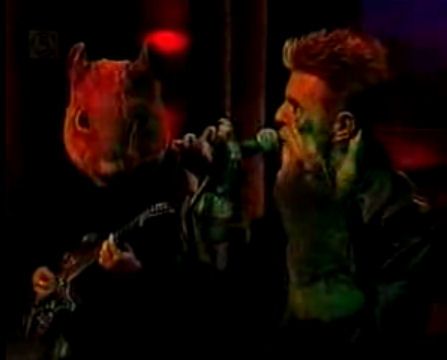 guitarz.blogspot.com
:
I've been looking for this almost surreal clip ever since I first saw it on The Jack Docherty Show back in 1997. It's
David Bowie performing "Scary Monsters"
in a stripped down 4-piece band situation.
Kudos to
Reeves Gabrels
for being able to play the guitar in that mouse mask! As I remember it, the mouse costume had been featured in an un-related item earlier in the programme.
Anyone know what Parker Fly model it is that Gabrels is playing? Looks custom to me.
Watch the video
here
(embedding has been disabled so I can't link in the usual way).
G L Wilson
NB: There are a lot of blogs STEALING content and bandwidth. If you read this anywhere else but on guitarz.blogspot.com then you are reading a blog that STEALS content. Please support original bloggers!