guitarz.blogspot.com
: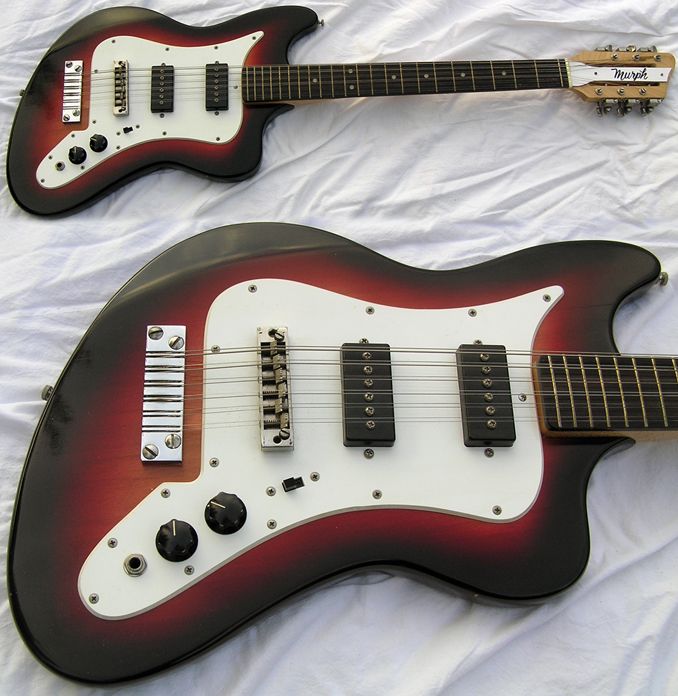 I can't say I've heard of the Murph brand of guitars before, but apparently they were made in San Fernando, California in the 1960s, and this example from 1966, a
Murph 12-string "Squire" electric
does look very very cool. Note the compact "Rickenbacker-style" 12-string headstock. Other than that, unfortunately, I'm not able to comment further on this guitar as I know nothing about it, but I thought you guys would like the see the pictures.
I guess that the Buy It Now price of US $1,500.00 (approximately £932.75) implies that this is a desirable guitar.
Post Script
: Since posting the above I have found out via
www.murphguitar.com
that Murph Guitars founder Thomas 'Pat' Murphy passed away last month. I would like to express my condolences to his family, friends and colleagues.
G L Wilson
NB: There are a lot of blogs STEALING content and bandwidth. If you read this anywhere else but on guitarz.blogspot.com then you are reading a blog that STEALS content. Please support original bloggers!