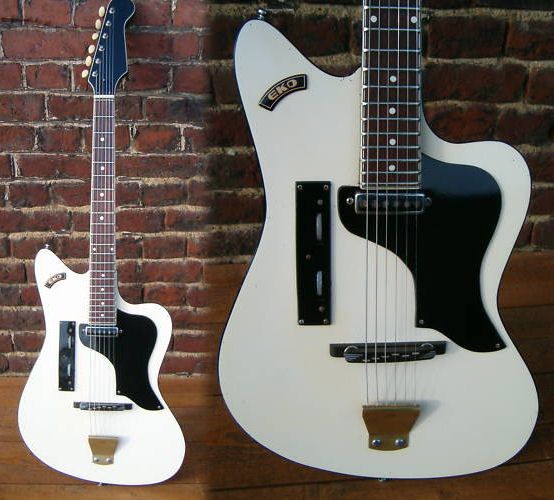 guitarz.blogspot.com
:
I was going to ask whether you thought that the design for this
1960s Eko solidbody
was the inspiration for the Charvel/Jackson Surfcaster (see
previous post
) but on reflection both were probably inspired by the offset-bodied Fender Jazzmaster and Jaguar guitars.
This guitar is remarkably restrained for a 1960s-era Italian guitar. It has just a single pickup instead of the usual four, and where is all the pearloid and glitter?
The volume and tone are rollers mounted on a panel on the bass-side of the strings. I think I'd find it very weird not having the volume (I rarely touch tone controls) in the usual place on the lower bout. This guitar almost looks as if something is missing.
G L Wilson
NB: There are a lot of blogs STEALING content and bandwidth. If you read this anywhere else but on guitarz.blogspot.com then you are reading a blog that STEALS content. Please support original bloggers!