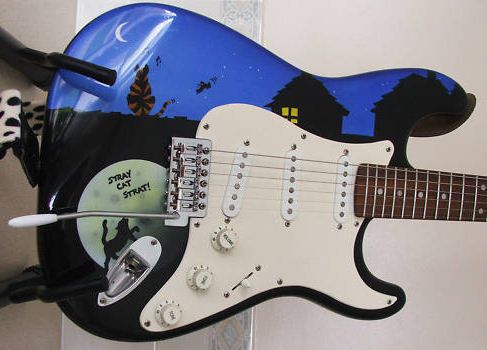 guitarz.blogspot.com
:
Of course most Stray Cats fans would be more interested in a Gretsch hollowbody, but nevertheless the unique artwork on this
Squier Stratocaster
is very nicely executed.
G L Wilson
NB: There are a lot of blogs STEALING content and bandwidth. If you read this anywhere else but on guitarz.blogspot.com then you are reading a blog that STEALS content. Please support original bloggers!