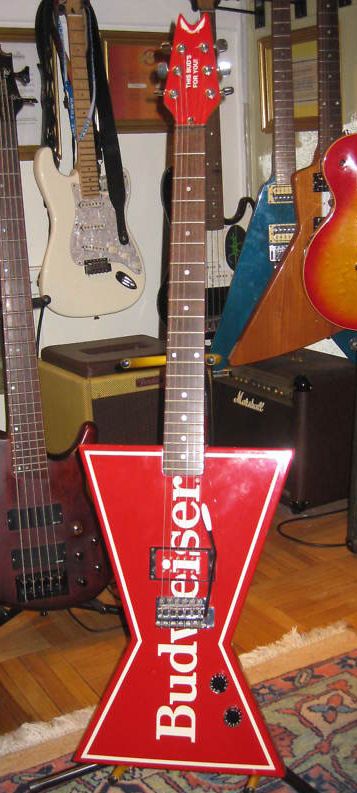 guitarz.blogspot.com
:
Can you imagine the shame of having to play
this thing made by Dean Guitars
?
Not only does it look absolutely awful, but I'd be so embarrassed that people might think I'd advocate drinking such an appalling and tasteless brand of "beer".
G L Wilson
NB: There are a lot of blogs STEALING content and bandwidth. If you read this anywhere else but on guitarz.blogspot.com then you are reading a blog that STEALS content. Please support original bloggers!