guitarz.blogspot.com
: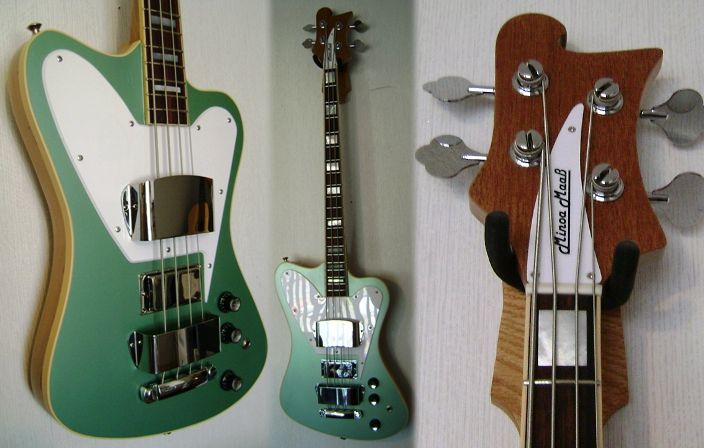 Built by luthier Bob Stiehler, the "Thunder-Backer" features a custom solid mahogany one-piece non-reverse Thunderbird-style body married to a Rickenbacker-style maple neck with ebony fingerboard and pearl inlay. It certainly makes for a very attractive looking bass.

See more at Christian Guitar Works.
Thanks to Jason Land for suggesting we include this bass here on Guitarz.
G L Wilson

NB: There are a lot of blogs STEALING content and bandwidth. If you read this anywhere else but on guitarz.blogspot.com then you are reading a blog that STEALS content. Please support original bloggers!