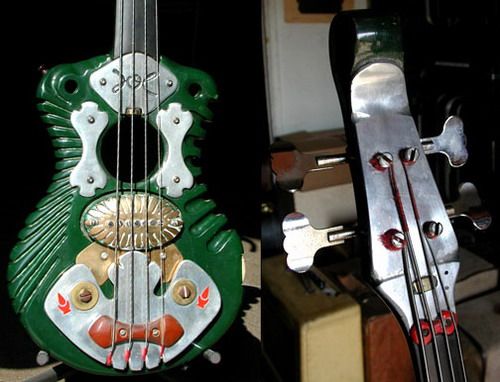 guitarz.blogspot.com
:
I've received an email from
Vladimir
which included the two photographs I have reproduced in this post. He wants to know what is the identity of one of the basses and says that the other is an
Apex
bass.
Unfortunately for me, I don't know which is which. I recognise the picture of the strange green-bodied fretless bass (I think the now sadly defunct
Bunny Bass
website had it in their gallery of amusing basses a few years ago), but I couldn't tell you anything about either of these basses.
Anyone out there got any ideas?
G L Wilson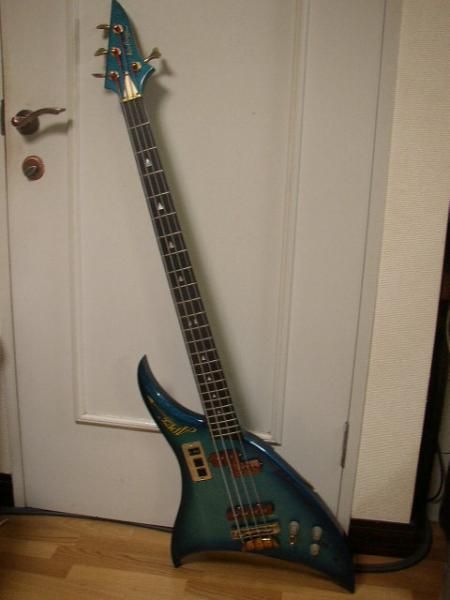 Additional
- Vladimir writes again:
"Second bass it is Apex by Kamel Chenaouy, made in Nasshville, in 1979-1986.
In photo may bass it 12.12.83
Kamel Chenaouy is well known for his Apex guitars and other creations in the guitar world. He also has a forum where he advises budding luthiers on how to build one's own guitars. Its here:
http://kamelchenaouy.forumactif.com/
."
NB: There are a lot of blogs STEALING content and bandwidth. If you read this anywhere else but on guitarz.blogspot.com then you are reading a blog that STEALS content. Please support original bloggers!