guitarz.blogspot.com
: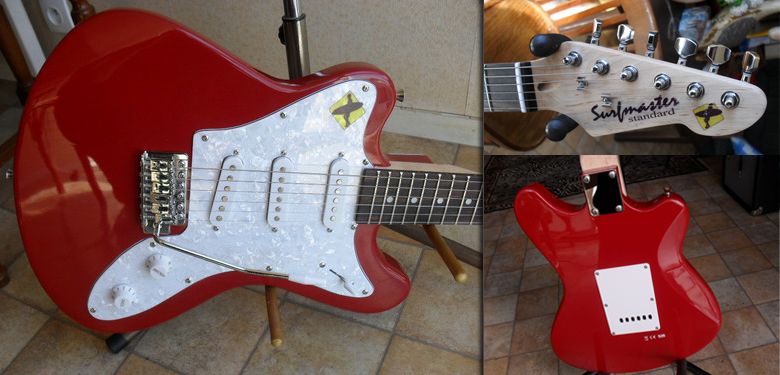 Here's an intrguing guitar called the
Surfmaster
currently listed on eBay France. Somewhat reminiscent of the Squier and more recent Fender Pawn Shop Super-Sonic guitars, it features a "reverse" style body that looks as if it was designed for a left-handed guitar. Unlike the Super-Sonic it doesn't have the chrome control plate and the pickups are unimaginatively Strat-like in their layout. It's a shame it doesn't also feaure a reverse-style headstock so as the complete the upside-down look, but nevertheless it's an interesting design for someone after a guitar with Strat-type features but wanting something that looks a bit different. I suspect it's another guitar made in the Far East.
Currently listed on eBay France with a starting price of €149.
G L Wilson
© 2013, Guitarz - The Original Guitar Blog - the blog that goes all the way to 11!
Please read our photo and content policy.